Welcome to our new Beauty Wishes e-shop. Stay tuned to find out our new loyalty programme to earn points for every purchase and enjoy exclusivities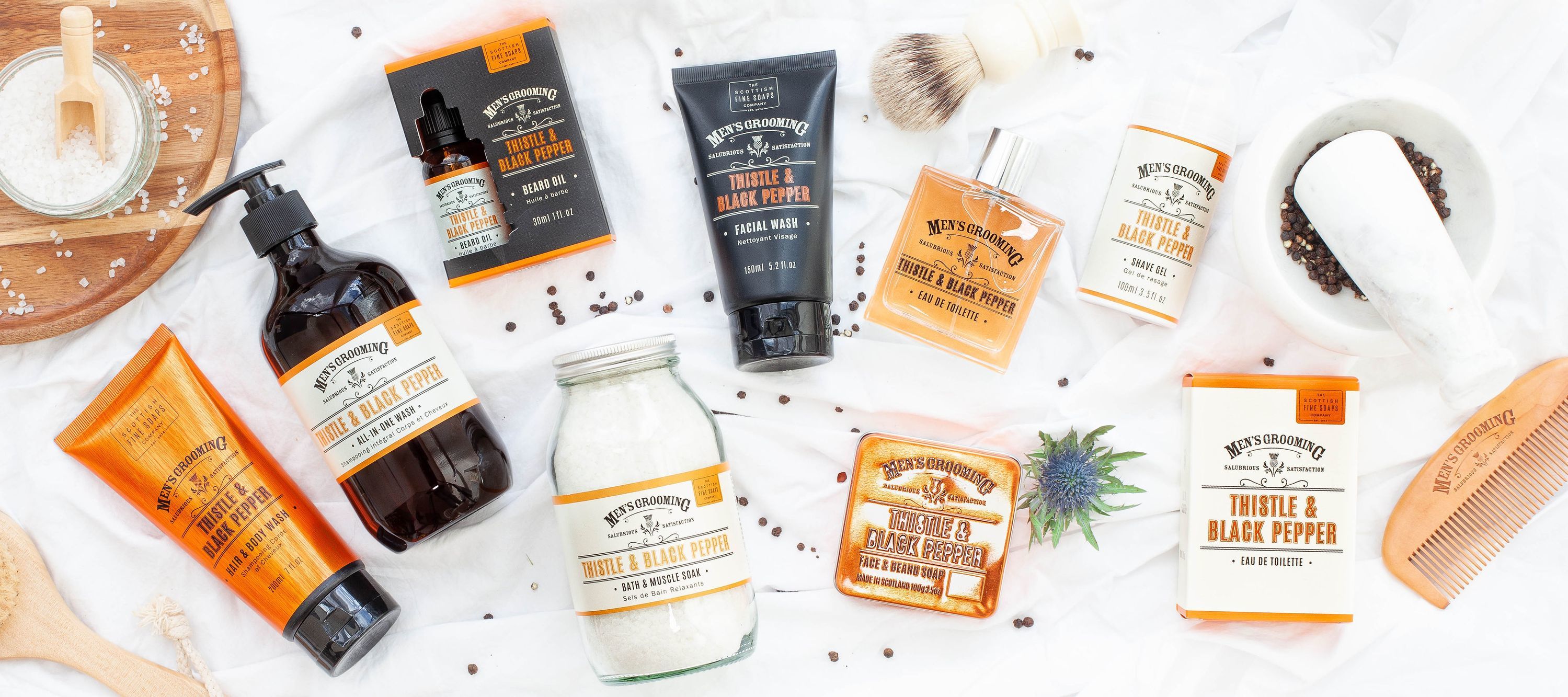 OUR MEN'S GROOMING COLLECTION IS ON-TREND VINTAGE FOR SERIOUS SALUBRIOUS SATISFACTION.
Thistle & Black Pepper is a Scottish twist on a men's classic. Enriched with purifying Milk Thistle extract it has a rich and woody amber fragrance with notes of Citrus, Herbs and Sea Buckthorn.