Welcome to our new Beauty Wishes e-shop. Stay tuned to find out our new loyalty programme to earn points for every purchase and enjoy exclusivities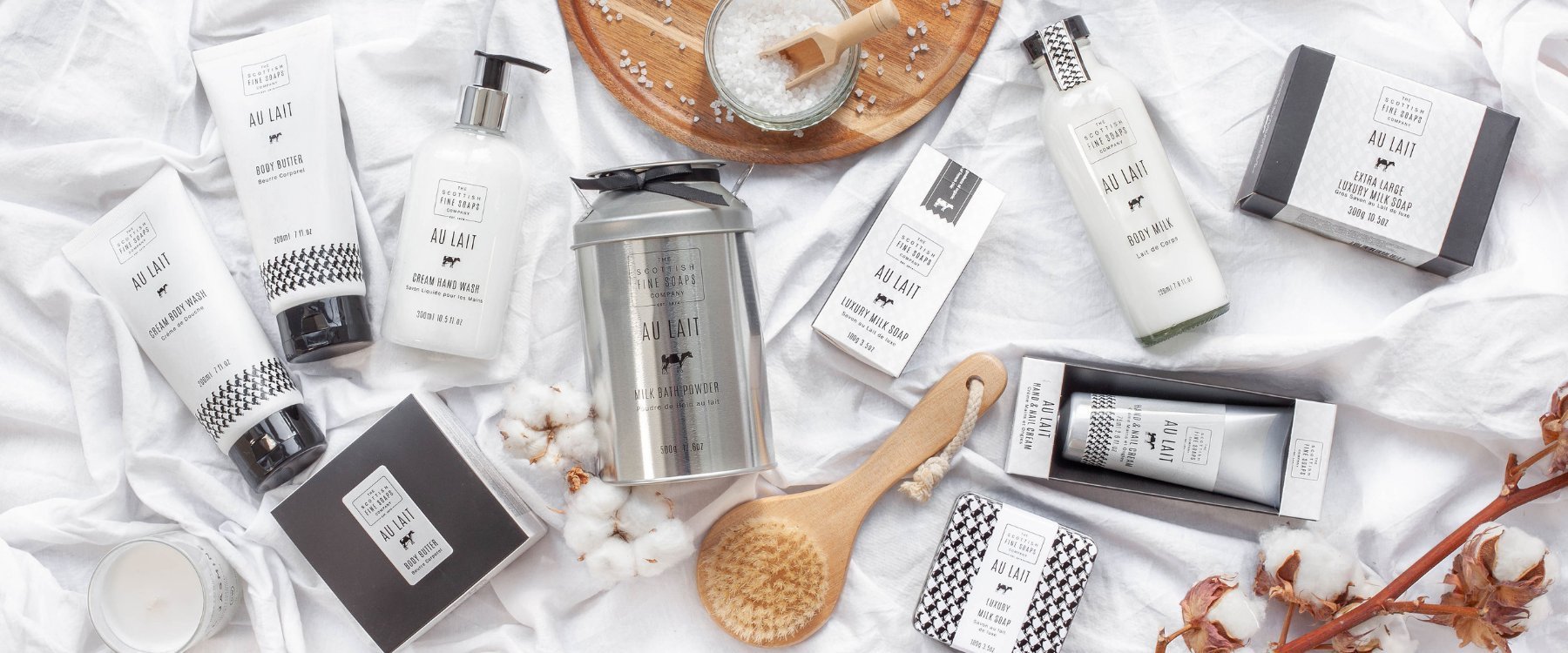 BLENDING THE NATURAL GOODNESS OF REAL MILK WITH A TOUCH OF FRENCH CHIC, AU LAIT HAS BEEN OUR BEST-SELLING COLLECTION FOR 20 YEARS.
Enriched with the nourishing and rejuvenating properties of Organic Milk as well as other beneficial ingredients like Shea Butter, Sweet Almond Oil and Aloe Vera, Au Lait creates a rich, creamy texture and delicate, cotton-fresh scent.